The GeorgiaDATA site provides users with quick and easy access to Georgia county and state data. We've conveniently organized the information for you by county and topic, and we've provided you with multiple ways to view the data.
---
GET TO THE DATA YOU NEED QUICKLY
Starting from the homepage, select the Get Data button at the bottom of the page.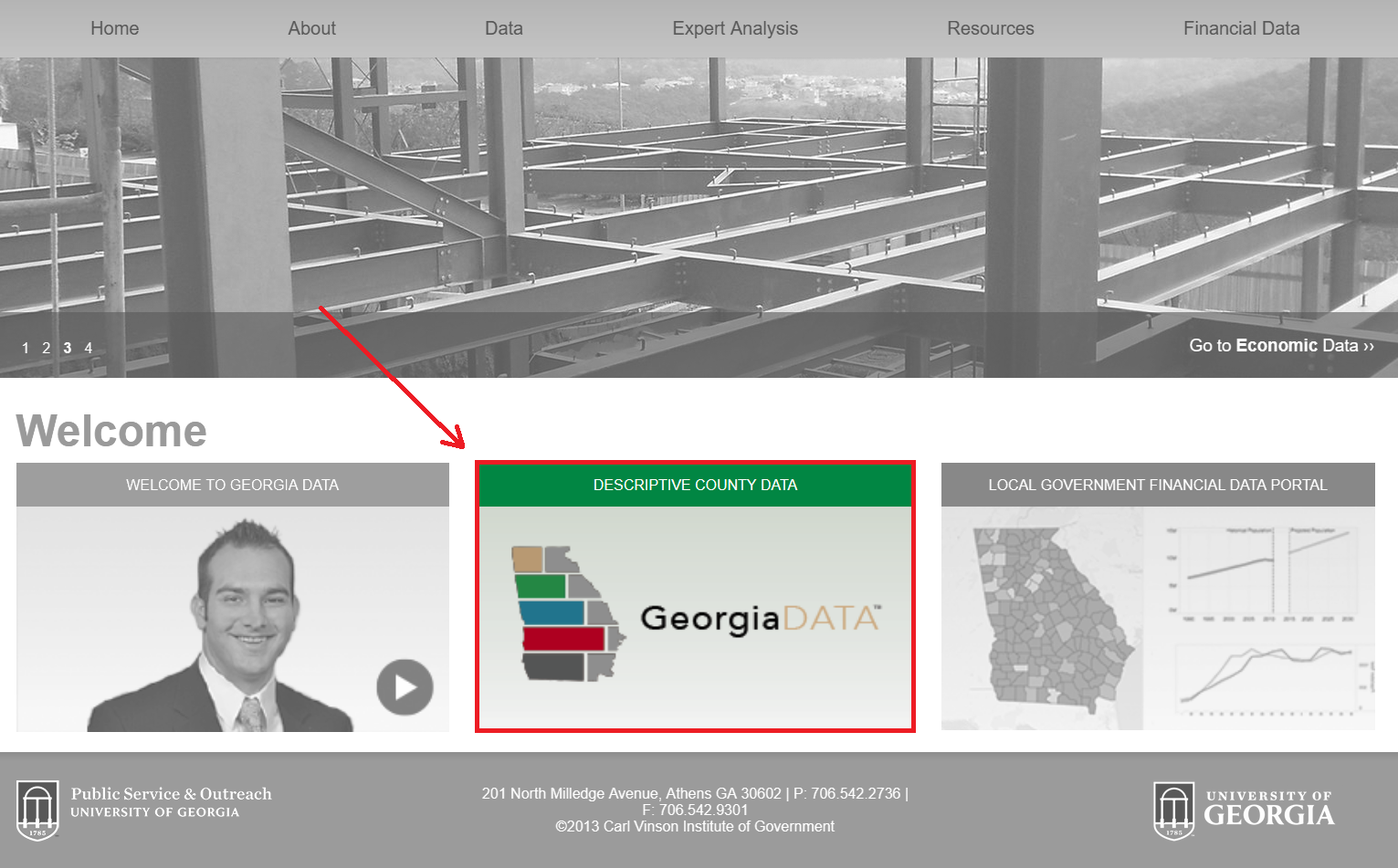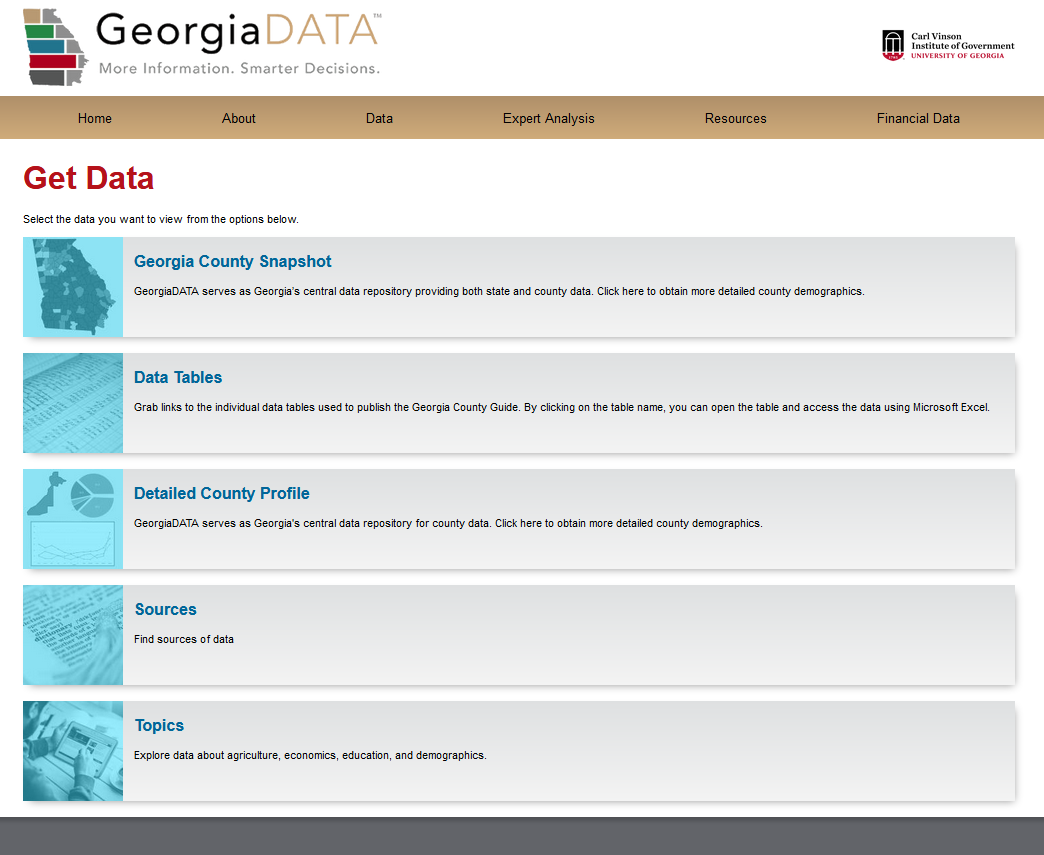 ---
SPEND MORE TIME REVIEWING THE DATA
Starting from the homepage, use the top navigation bar and hover over Data for a detailed menu.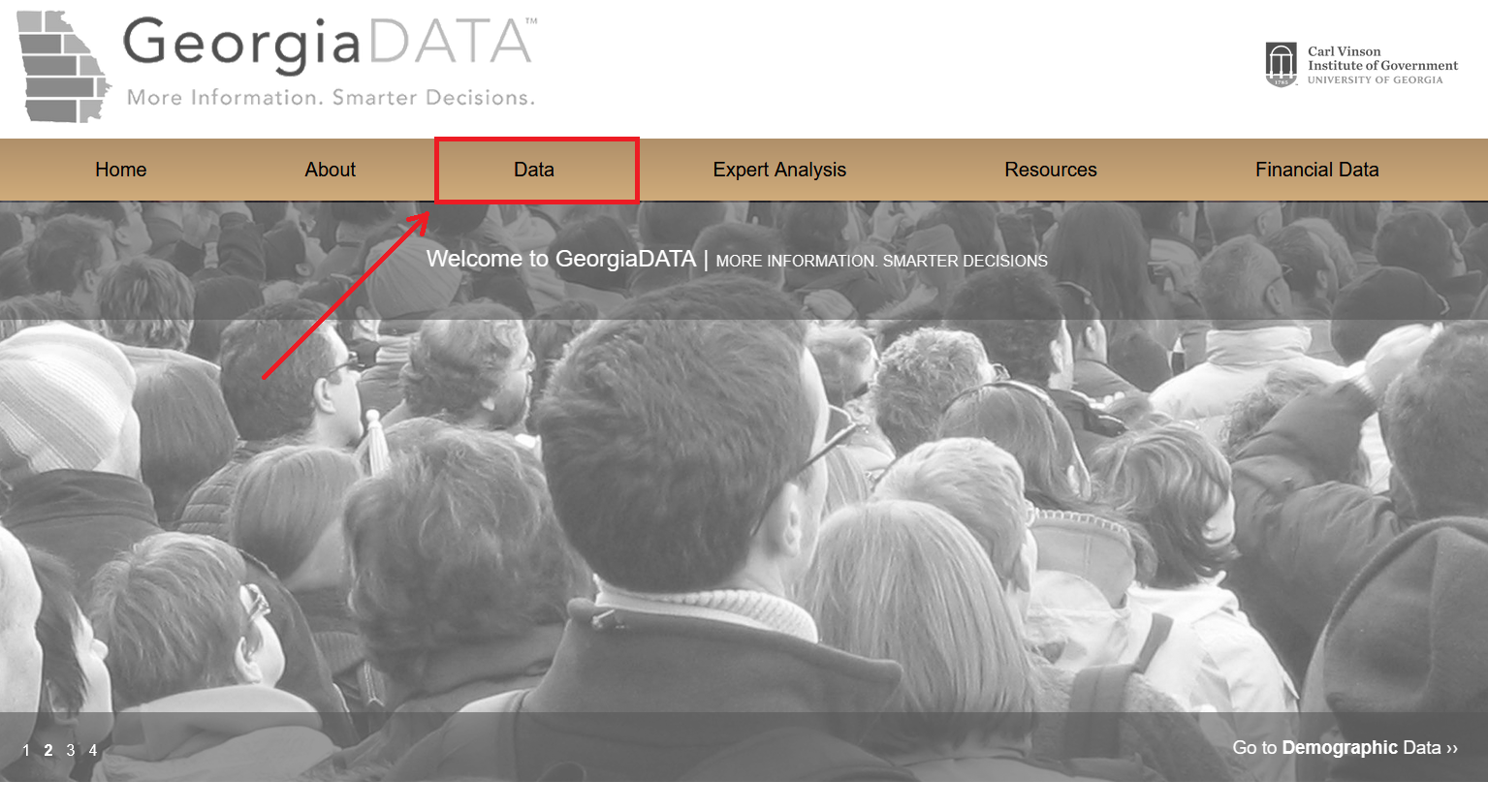 On the County Snapshot page, you will find summary data for the state of Georgia. However, you also have the option of selecting a specific county using the Select One menu.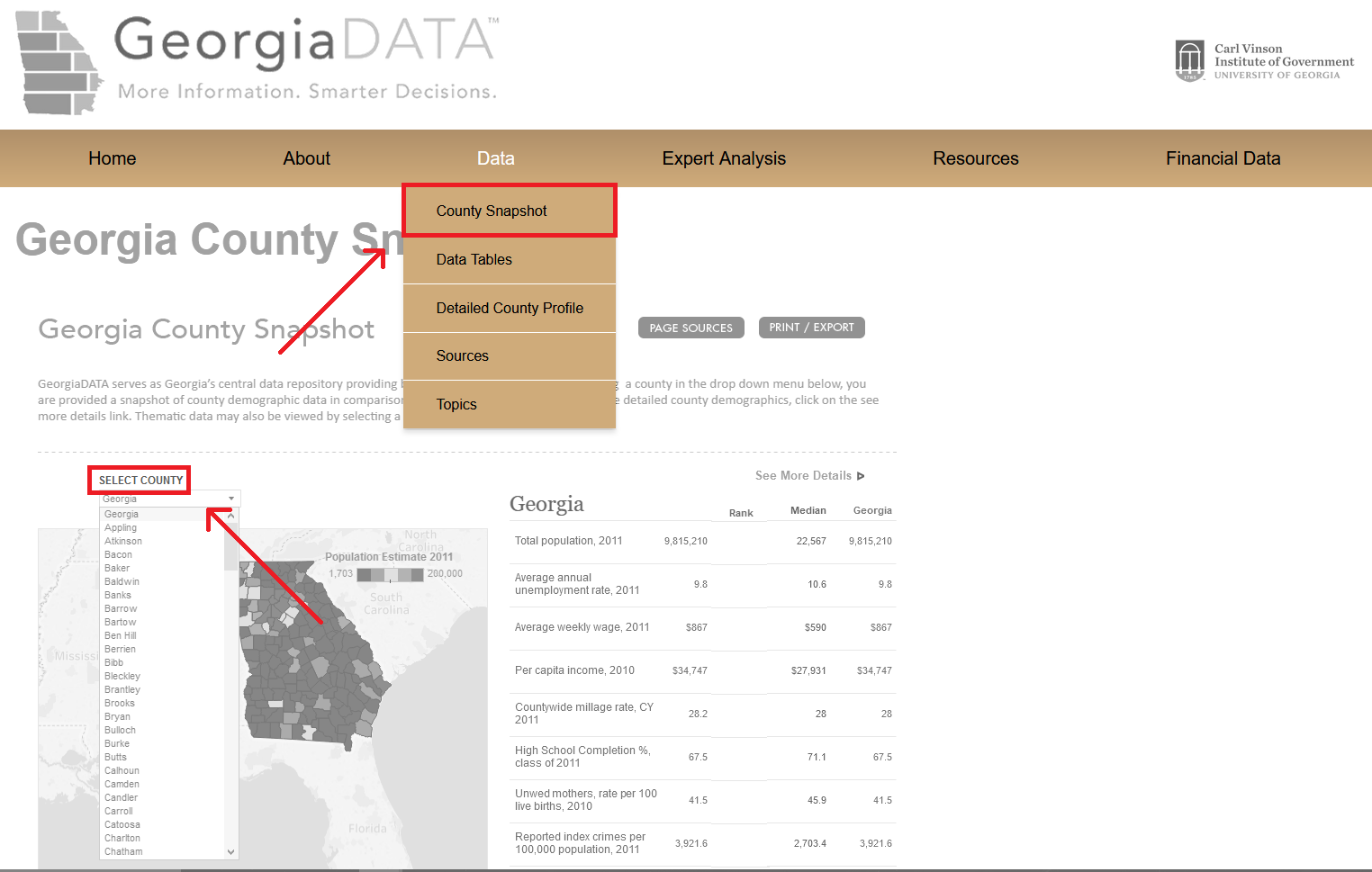 When you select a county, GeorgiaDATA will display details for that county.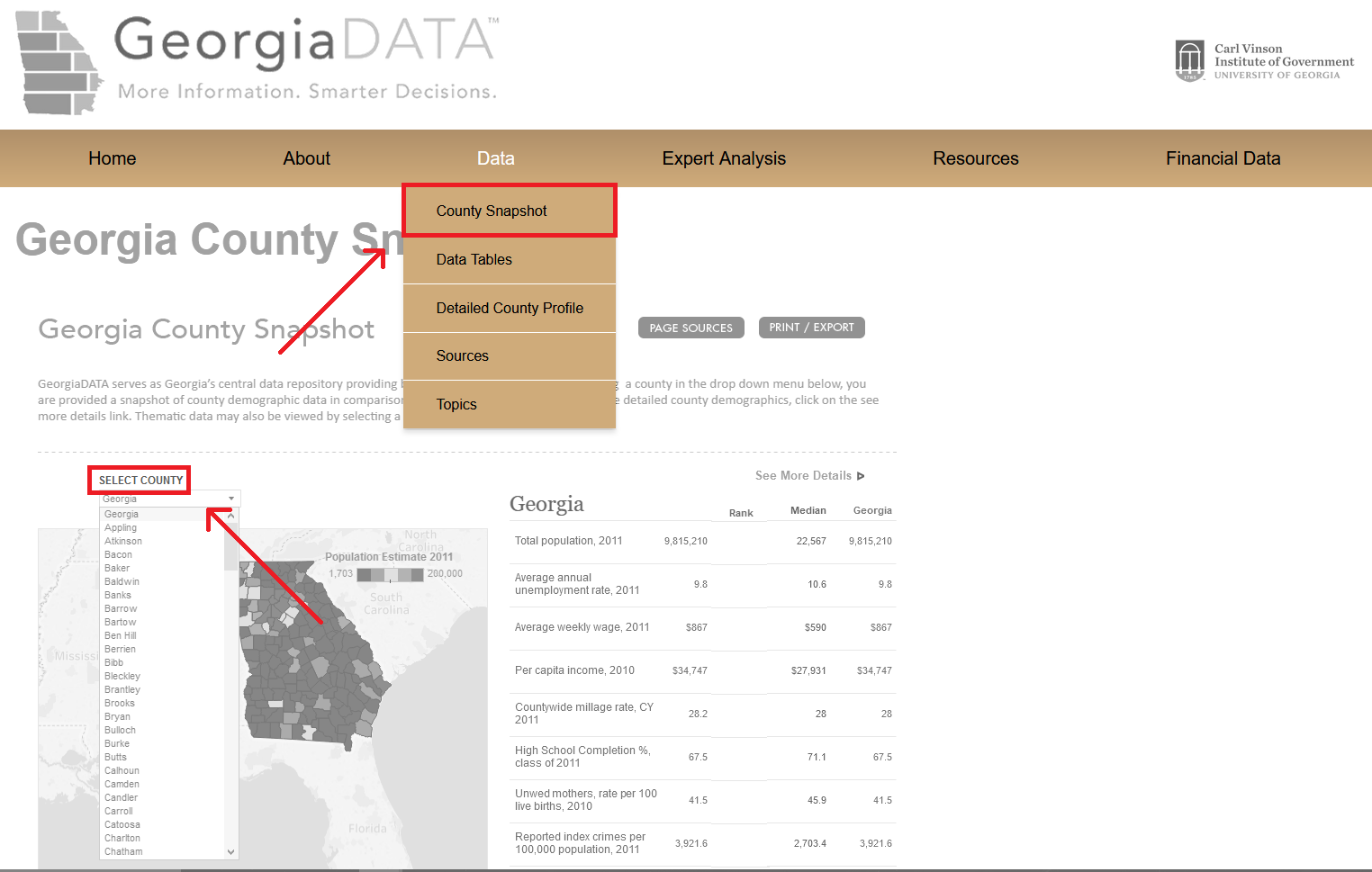 ---
To quickly view detailed county data hover over Data in the top navigation menu on the homepage. One click takes you to all the detailed county information you need.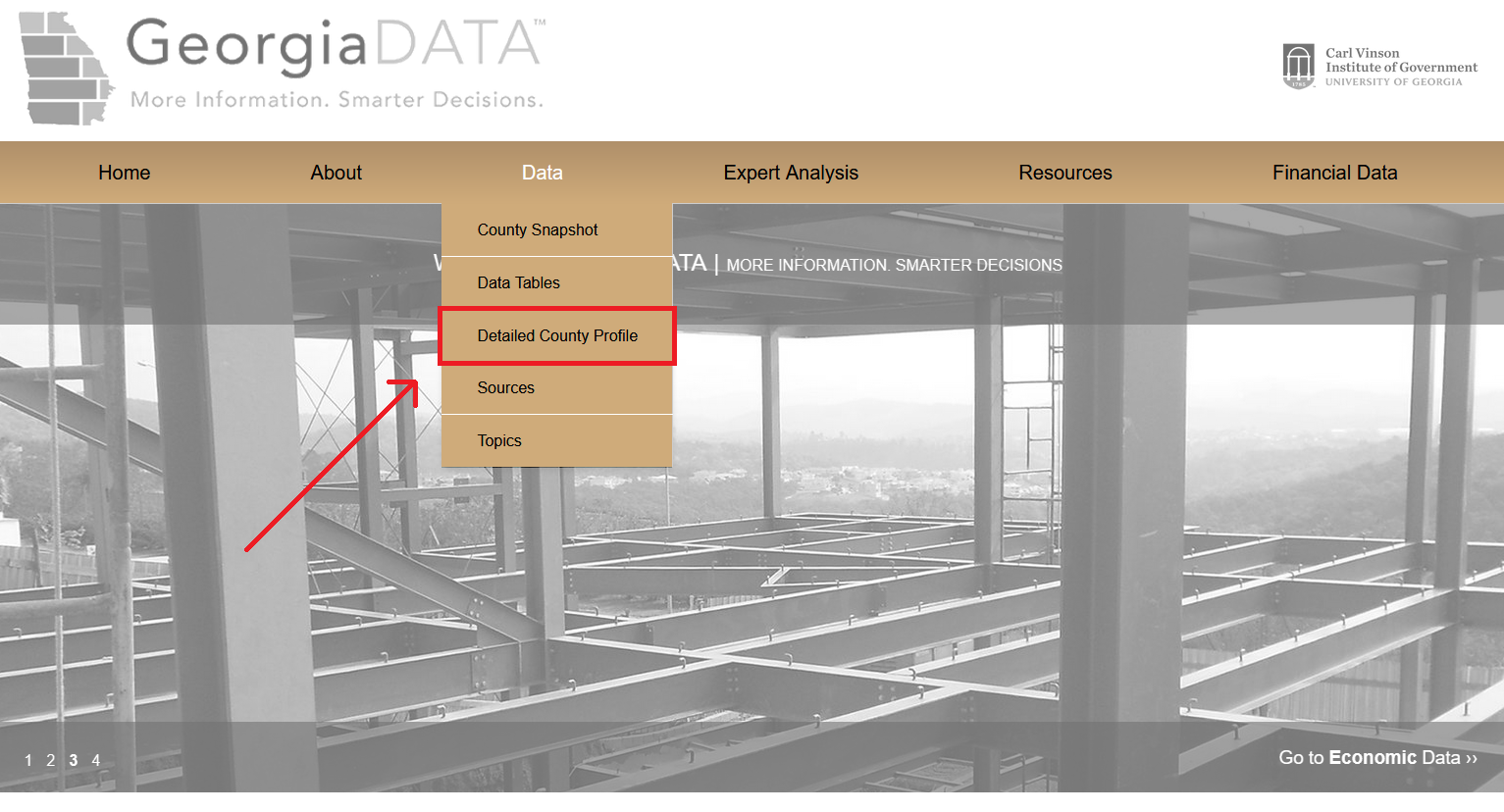 ---
Looking for data on a specific topic? Hover over Data and choose Topics.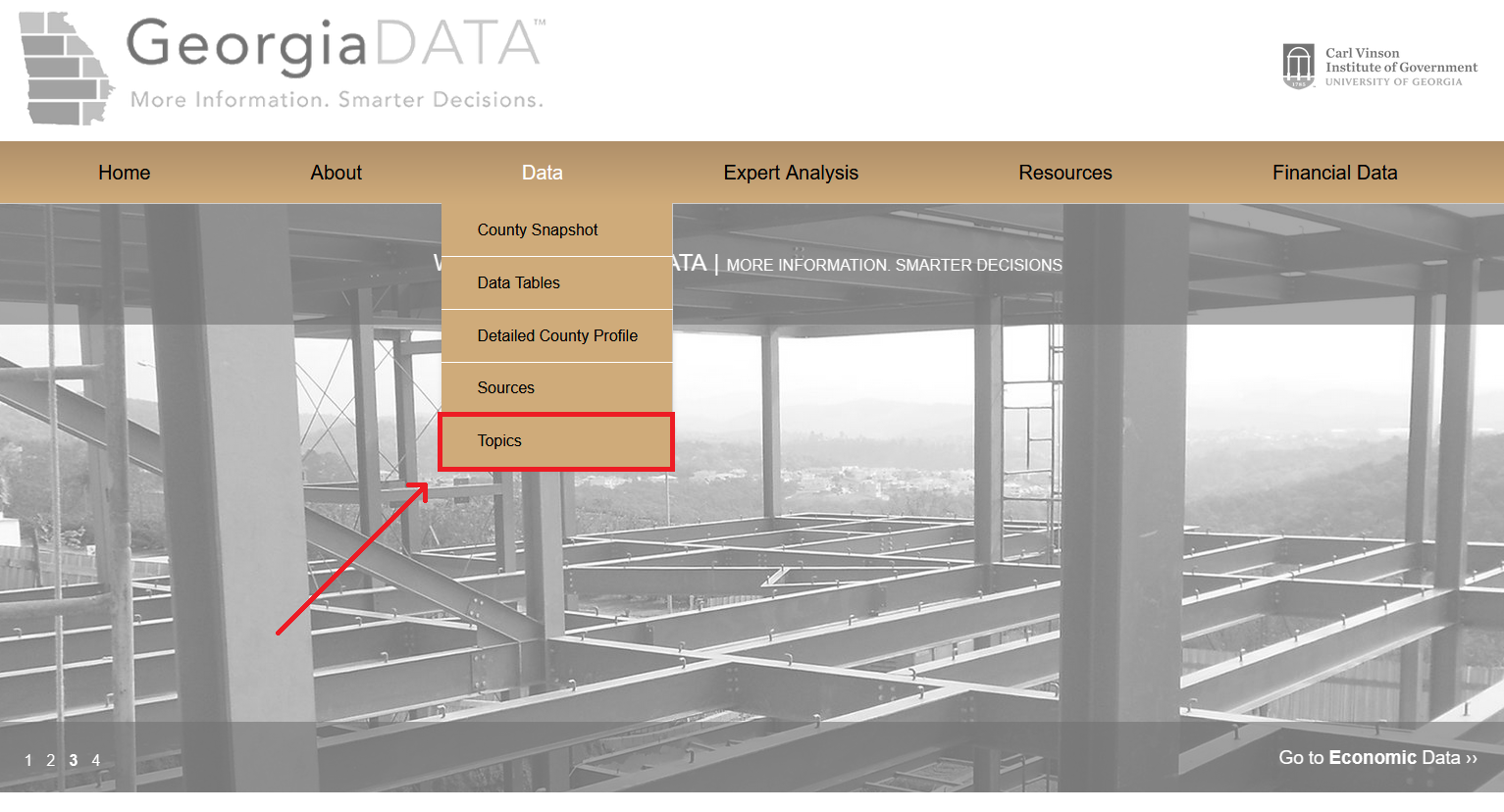 Each selected Topic provides users with a convenient dashboard summarizing the Topic's key data elements. The dashboard allows you to choose either state or county details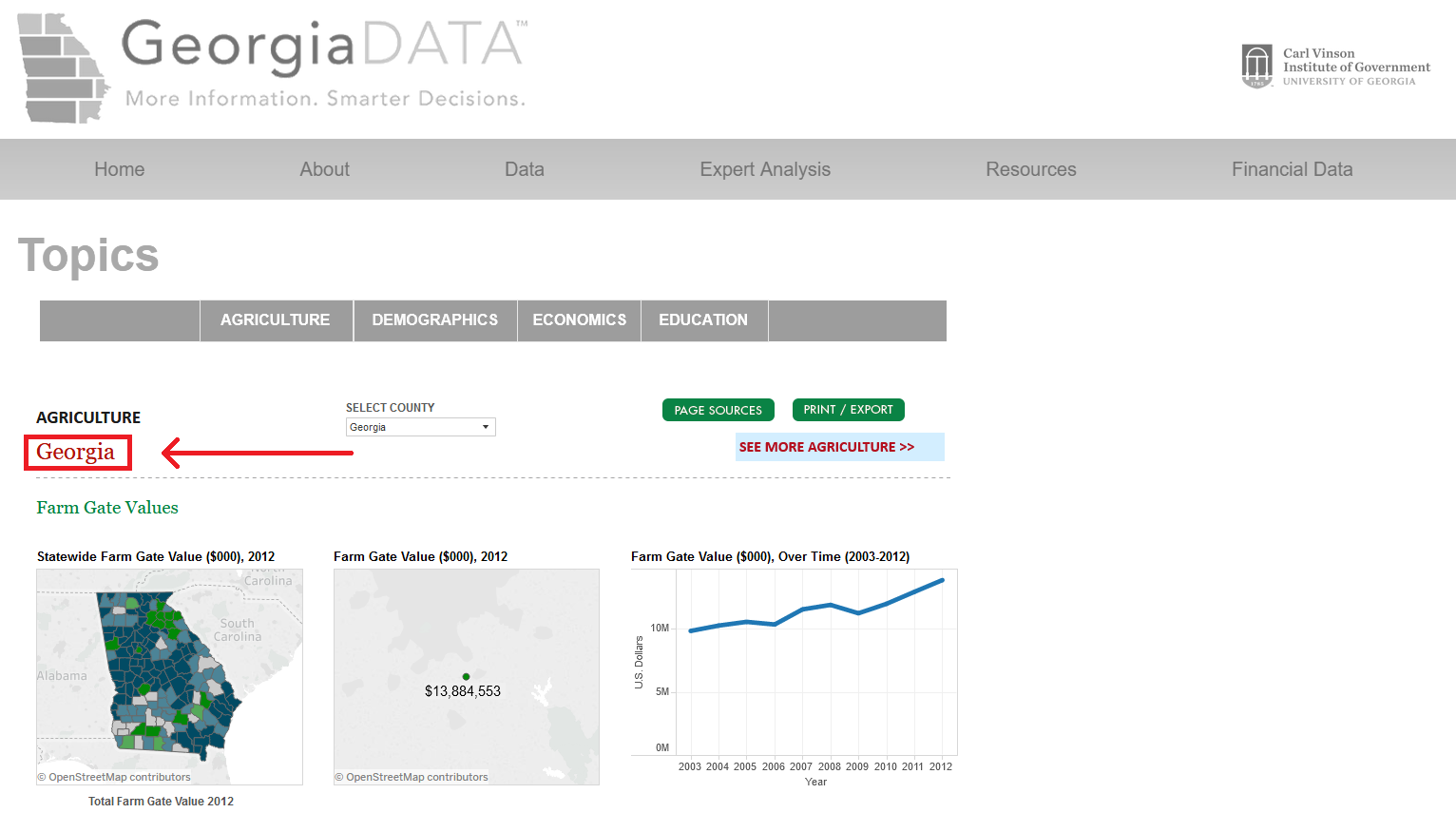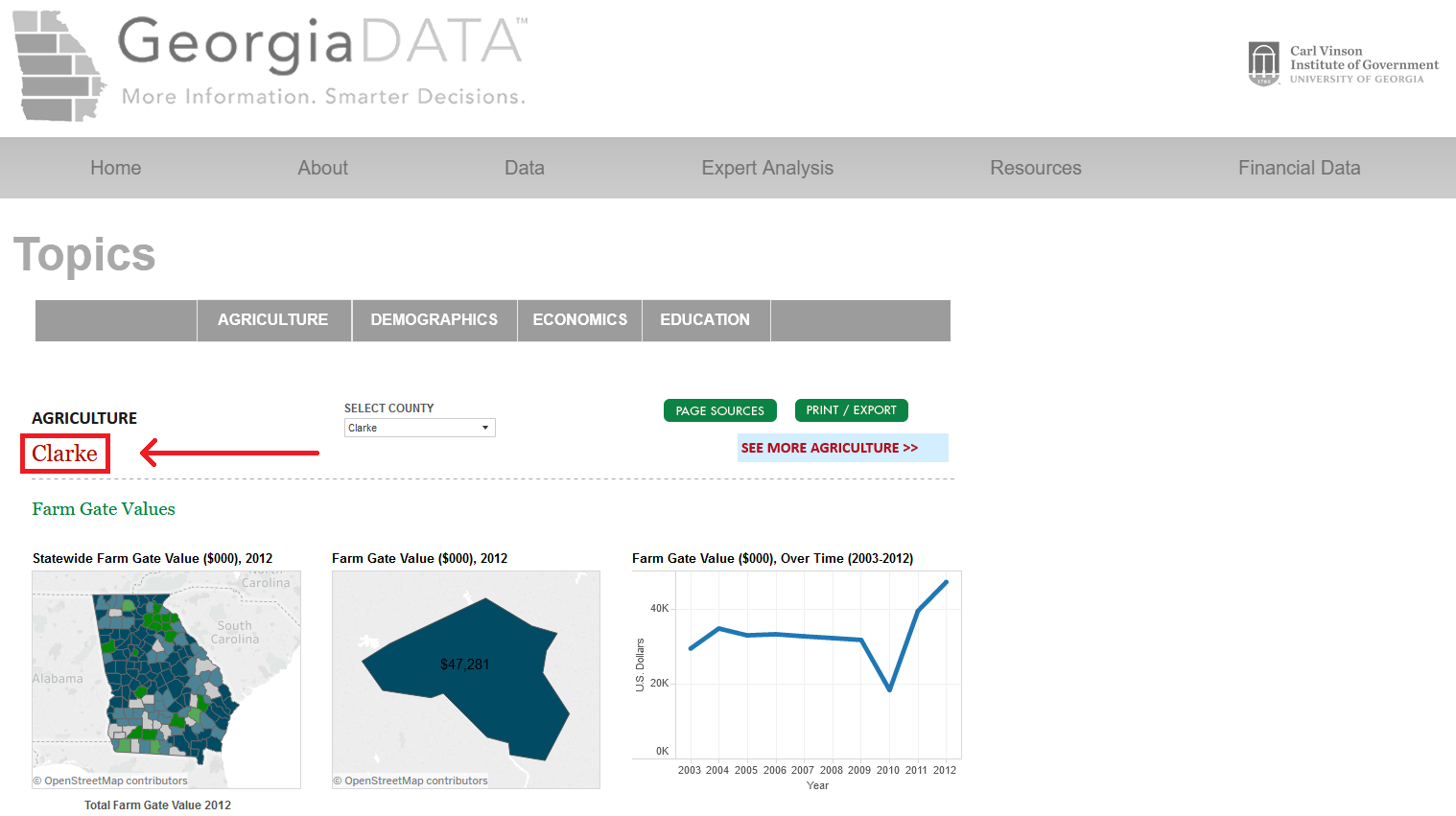 From the dashboard, you can easily navigate among the available Topics by using the buttons located just below the top navigation bar.